We offer each child a warm welcome, a quality of learning and a good relationship with the group and with adults. It is within this individualized and reassuring framework that the child can feel confident to develop language skills and participate in the life of the class.
Classes are cheerful, bright and colorful, with "play corners", varied, specialized material, adapted to an active pedagogy, which allows children to learn while playing and manipulating teaching materials.
We would like to promote each child's well-being and fulfillment, taking into account their individual styles, offering them individual and collective activities of development, and helping them in their relationship with others.
To do so, different tools are implemented:
Group work: This work develops relationships between children, helps decision-making based on consensus and allows the child to confront others.
Workshops: This work helps the child progress individually and allows him to put his/her acquired knowledge into practice.
Individual work: Each child progresses at his own pace, according to his/her own abilities. This work favors autonomy and responsibility.
Tutoring work: Under the supervision of the teacher, the youngest children or children in temporary difficulties are helped and guided by other children.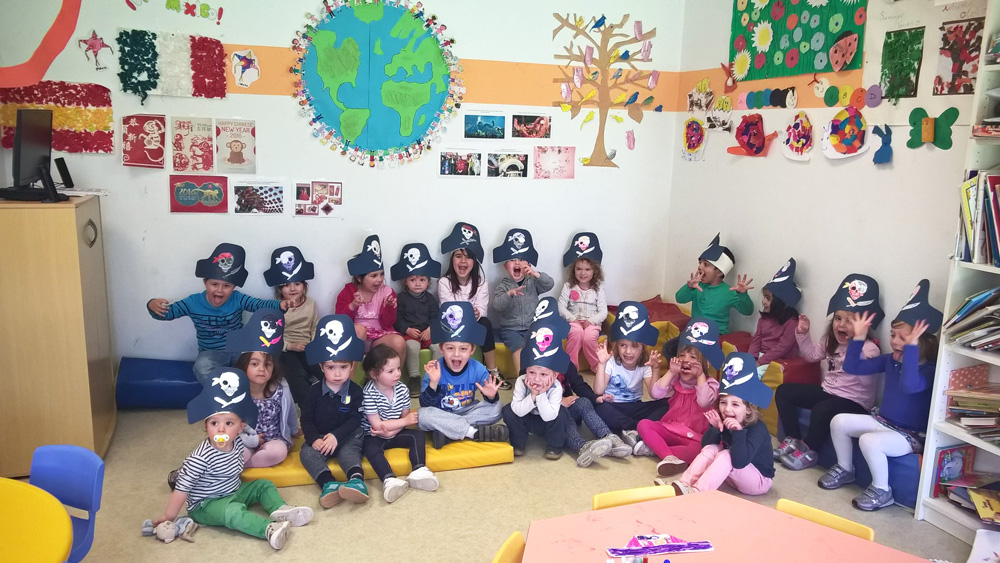 Up to age 5 (MS) , children spend 3 days a week in English Immersion and 1 day a week in Spanish Immersion.
This allows them to acquire a maximum of vocabulary and oral fluency.
Our program for students is based on the "Early Learning Goals" of the English Department of Education and the French National Education curriculum.
Students interact with others and are constantly evaluated in their learning path through observation and recording.
Before each holiday, you will be handed out a summary of the different notions that were seen in class. You can also check the "cahier du jour" any time you want.
At the end of each period, you will also receive a report of your child's progress.
Parents play an important role in this journey. The partnership between school and parents makes it easier to understand and appreciate our work.